As a POS or Retail Design creative agency, how do you solve the problem of maintaining a permanent creative resource that remains profitable through the peaks and troughs of fluctuating workflow?
The demands of the Point-of-Sale and Retail Design industry are always challenging and often seemingly impossible to meet. Clients are ever more demanding with tighter budgets, making it increasingly harder to maintain adequate business operating margins, let alone plan for growth.
As a creative agency with the normal challenges of managing overheads and costs, how do you maximise efficiencies and profitability whilst retaining the creative resource you need to meet fluctuating client demands. You need to be able to service your existing clients and also attempt to win new business?
There are traditionally two ways in which you would attempt to manage this capacity versus demand conundrum, neither of which are ideal in today's dynamic business environment, but we believe there is a the third, which is also the most efficient and most profitable option.
Increasing capacity by employing someone on a full time PAYE basis
Use the services of a specialist freelancer, if you can find one when you need one
Utilise the comprehensive services of Lewis Design Associates as and when required
The benefits and pitfalls of each option are briefly highlighted below; for a more detailed review contact me directly.
Employing a new full-time person
This may well be the first 'go to' option for most businesses but of course this adds to your fixed overhead which can be very inefficient if and when workflow reduces. With reducing charge-out rates and increasing salary expectations, hiring the right people is not as easy or cost effective as it used to be and is very inflexible.
For someone to be able to 'hit the ground running' and do a good job from the outset, they must have adequate focused experience. That experience understandably and inevitably costs money. To employ a development designer with enough experience to allow them to take responsibility for and manage creative development jobs to production specification, it can cost anything between £35,000 and £45,000 per year.
Someone on a salary of £40,000 a year has a base cost to your business fixed overhead of £24 per hour, which might not sound too much until you actually take the time to assess the capacity at which that individual is being utilised.
If you achieve a 50% 'client chargeable time' ratio for that person their hourly cost to the business is £48. If your clients are happy to pay that for every hour of creative design development, that's great, but you have to remember that only covers labour without any contribution to your business profit?
Multiply this by the number of people you employ, and it becomes clear that anything less than 100% efficiency is a major drain on profits.
2. Using a freelancer
Surely the solution to the problem of not achieving 100% capacity with any permanent employees is to use that specific design resource only when you need to, which of course you'd like to think you can do with a freelancer? However, a freelancer is not ideal either for the following reasons.
A minimum freelancer rate will be somewhere in the region of £35/hour (if you are lucky)
You will have very little control of the number of hours they spend on your job. Few will quote a fixed price and the work will take as long as it takes (with the meter running all the time, to their benefit) making it very difficult for you to manage budgetary costs.
They have no penalty if jobs take longer than they should as they are not on a fixed price/time contract. In fact the worse it gets for you in terms of escalating costs over and above any budget agreed with the client, the better it gets for them. This is a double whammy for your profitability.
A freelancer is a 'gun for hire' to the highest bidder and cannot have your best interests at heart. They will go where the most profitable work is.
They have will have limited allegiance to your business – they can be working with you one day and working with your direct competitor to next.
As a 'free agent' they will have access to your highly confidential project and client information, to take with them when they go to their next customer, which in a highly competitive business environment, could very easily be one of your competitors.
Another fundamental issue with freelancers is that by definition they are freelance individuals. As such in order to be worthy of being employed for their specialist skill, they have to have spent a considerable time honing their trade to a level that allows them to make a living from it. Consequently, it is extremely rare to find a freelancer that is good at more than one thing. They may be a great creative visualiser, but it is unlikely they will be also be good as a 3D CAD development designer, with a detailed understanding of production requirements, or pre-production prototyping.
Equally it is extremely difficult to find anyone with effective development prototyping skills, and if you do, they will not be proficient as a visualiser or a CAD expert. It is impossible to get all these different skills on a sub-contract basis from one trusted reliable source. Or is it?
3. Lewis Design Associates. 32 years of proven, comprehensive design development and prototyping, from concept to production
What every creative business could use is the ability to clone their key resource as and when necessary to increase capacity on a temporary basis.
Would it be useful to have a facility that acts as an extension of your own, that has the capability of providing a 'one-stop' comprehensive resource covering project management, design development, prototyping and production?
This is where the story of Lewis Design Associates begins.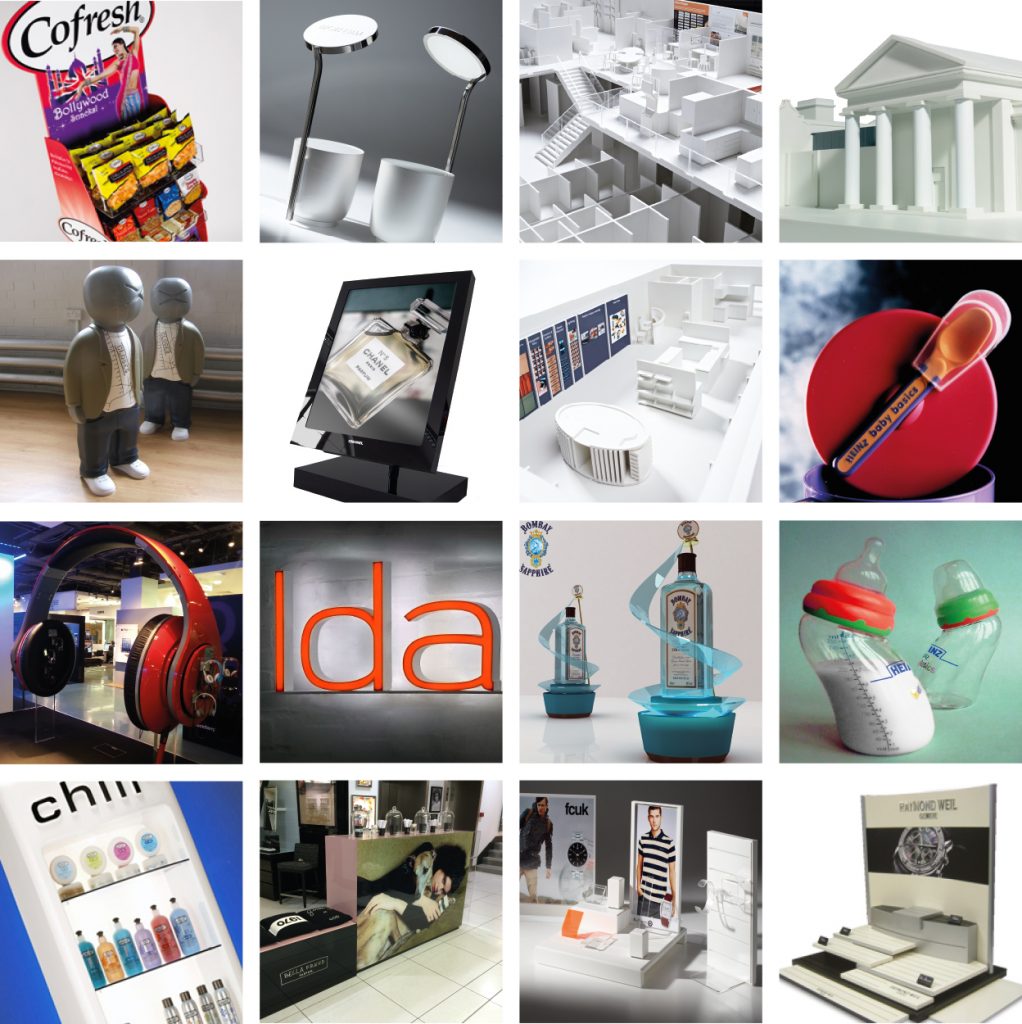 You can have the Dream scenario?
You can add to or extend the capabilities of your in-house resource whenever required?
You will have complete confidentiality with your intellectual property and creative ideas?
The quality of our work and delivery will allow you to deliver it straight to your client.
We can be trusted to work closely and anonymously with you and your client as one of your team.
You can rest assured we would never approach your client because we don't work direct
Our 32 years' experience gives you the comfort to know we know what we are doing
You can relax because we have the expertise to handle a 'turn-key' job from start to finish
You can fix your margins with our 'fixed price quoting' known from the start of any project
You will reduce your stress levels by sharing the responsibility of getting the job done
With direct Benefits of;
You will always deliver the job to your client on budget and on time; they are very happy, and you build your brand.
They continue to think you are great with another top class delivery (with no reason to ever know it wasn't all done by you in-house).
Your profit margins are known and locked in at the start of the project, allowing you more effectively manage your profitability
When you don't have the requirement for our support you don't have to carry the cost so you retain more company profit
We are a team of highly skilled professionals able to handle a wide scope of multidisciplinary work so always have availability in different areas
Lewis Design Associates has been providing top quality creative design development and prototyping services to POS and Retail Design agencies for the past 32 years. We have worked with some of the biggest brands and some of biggest agencies in the industry.
We are the industry's best kept secret providing our services in the strictest confidence and totally anonymously. We know that by working with us we will help you keep your existing clients coming back and we will be instrumental in helping you win new ones.
You will never know some of the high profile projects we have delivered, but then never will your clients or your competitors.
Contact us now on 0116 244 8778 or email bob@lewisdesignassociates.co.uk